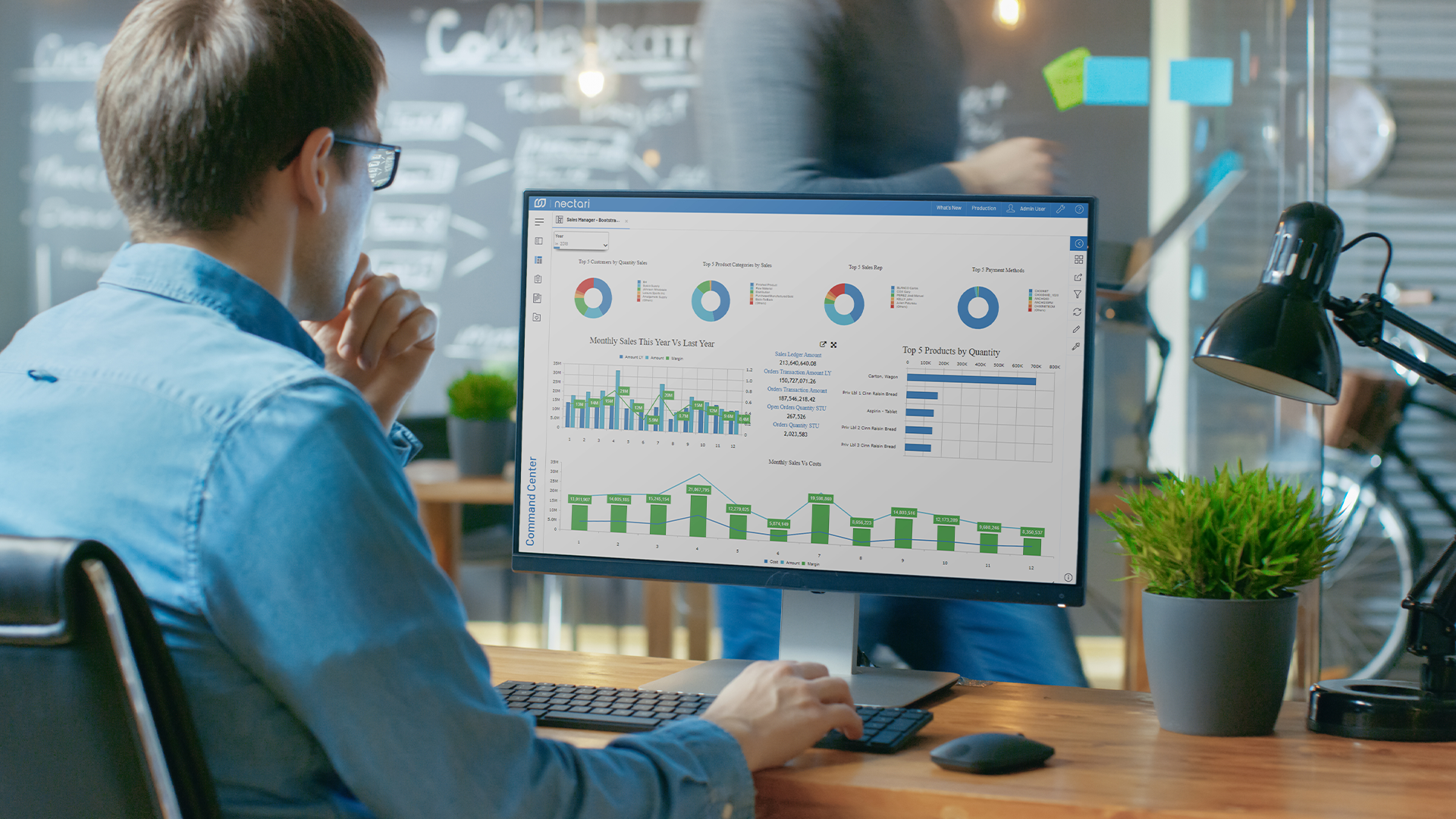 SI to SEI Conversion Tool
Make informed decisions with real-time data using Sage Enterprise Intelligence (SEI) for Sage 300.
SEI empowers all users with a simple and flexible solution for analysis and reporting and eliminates the need for disparate tools and specialized skills.
Why Sage 300 Users Choose SEI: 

Fast loading times
Experience better performance with large amounts of data, everytime you log into SEI.
Multi-company consolidations
Merge multiple Sage 300 accounts into one destination database and build your reports from there.
Embedded in Sage 300
Access your reports from the Sage 300 menu panel. Everything available in SEI can be embedded in the Sage 300 web screens.
Budgeting and forecasting
Automate budget creation and forecasting in SEI and facilitate your analysis of actuals vs projected.

Add optional fields in reports
With just a few clicks, you can customize your tables and views and keep the same optional fields you have in Sage 300.

Seamlessly convert Sage Intelligence reports
Move your Sage Intelligence reports to SEI in no time and keep the same reporting format with our user-friendly conversion tool.
Why transition from SI to SEI?
Take the next step in your BI journey. SEI's flexible reporting features and visualizations allow for advanced calculations and customization, providing users with the ability to gain deeper insights into their data. 
Manage more data, better. SEI users can consolidate data from various sources, on-premise and in the cloud. Extract, transform, and load data quickly and manage heavier workloads without impacting performance.  
Empower all your users. SEI empowers all employees, regardless of technical expertise, and reduces reliance on IT resources. SEI offers both an Excel Add-In and a Web Workbook for building and customizing reports. 
Access your data from anywhere. With SEI, you can access your data in real-time from any device, on any platform, including the web, mobile, and Excel, and in multiple languages. SEI can also be embedded in your Sage business solution. 
Security matters. SEI provides granular security options managed from a central location and implemented across individuals or groups of users.