Become a Nectari Re-Seller
Make Nectari BI a part of your business offerings and help your customers improve their business and leverage their company-wide data to be more competitive.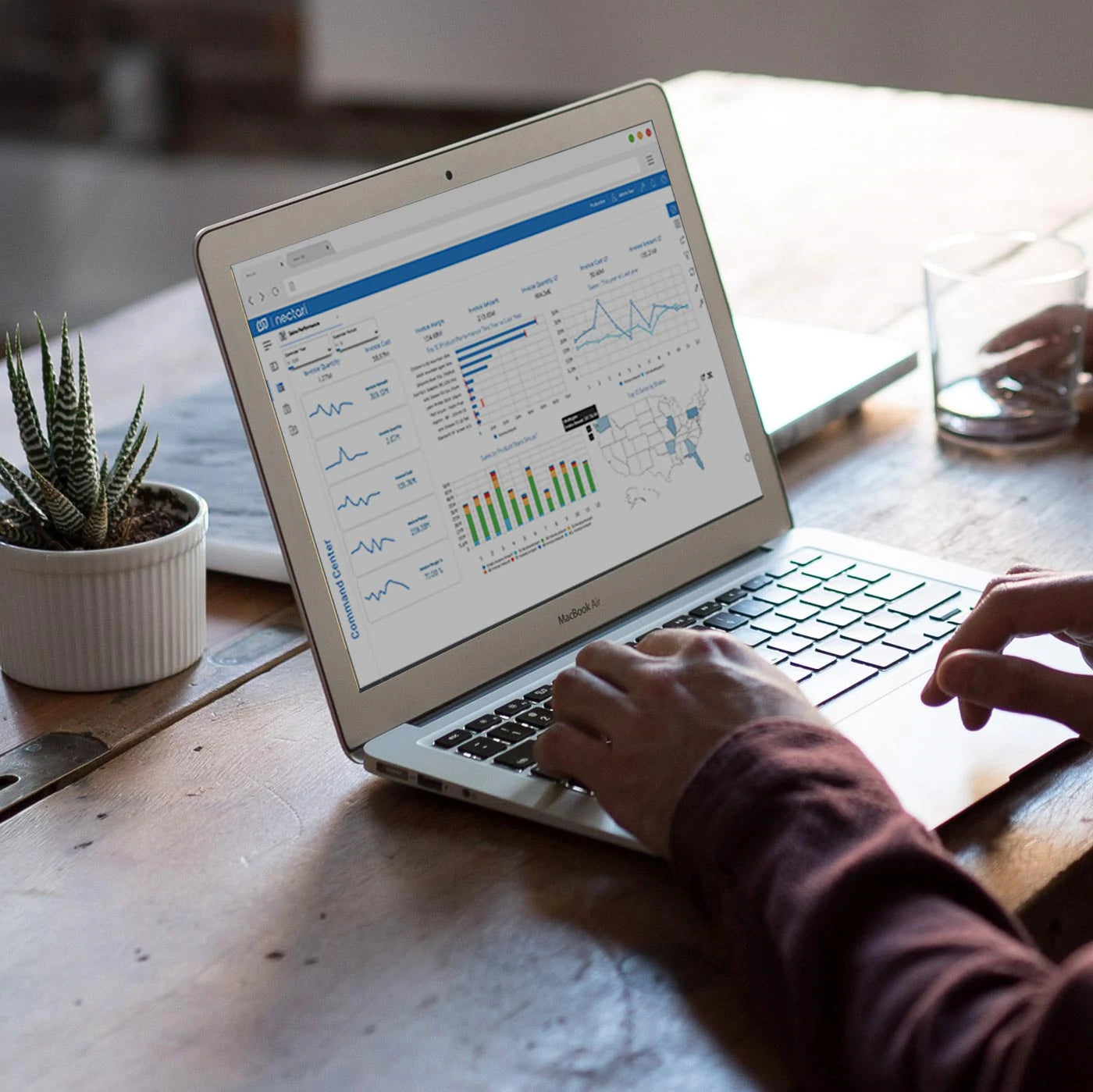 Why become a Nectari re-seller?
100% partner-based business model (we won't compete with you, ever)
Provide your customers with a world-class BI solution
No annual fee
Get certified with eLearning or Instructor-Led training
Flexible on-prem and cloud deployments
Earn industry leading margins
Easy to apply and get started
Grow your Nectari practice with our support
Why your customers will love Nectari
Comprehensive, all-in-one BI & Data Management solution
Simple to learn, deploy and use, leading to higher user adoption
Built for Sage business solutions
Prebuilt analytics, reports, universal data models, dashboards
Excel Add-in
Migration and transformation capabilities
Fully Web and Cloud enabled
Scalable for any size of company
Low cost of ownership, fast ROI

Existing ERP Customers
Recurring revenue
Replace legacy tools
Increase customer retention by adding value to current systems
License revenue (tier), implementation, training and consulting services
Add-on sales (i.e. users and additional components)
Upgrades to the latest versions
Training
Development services
Migration, consolidation, transformation opportunities
New ERP Customers
BI is a key driver in new ERP opportunities
Nectari makes ERP more complete & competitive
Nectari delivers a "wow" factor to key stakeholders
Migration tool makes new ERP implementations quick and seamless
Hear from our Valued Partners
We've built a very successful BI practice around SEI. It provides us with a great source of revenue.
Our customers love SEI. It is the most comprehensive user-friendly BI solution we've ever represented.
SEI is an integral part of all our Sage X3 demos. It always grabs the attention of executives.
SEI is a cornerstone of our Sage X3 business. It provides our customers everything they need in a single solution to analyze and report on their enterprise data.
Want to know more?
Get in touch with us below.